Welcome to Skyline Animal Hospital
Previously Borrett Animal Hospital
Commonly Treated Problems in Pets
---
What Can You Expect?
---
When you visit Skyline Animal Hospital, you can trust our experienced team to take care of your furry friends. We love animals and understand they are an important member of your family. Our job is to not only help them feel better when they are ill, but to provide preventative procedures and tips that will help your favorite pet live a long, healthy life.
No two animals are the same and they all need to be cared for with the right treatments and procedures. Only a trained, professional veterinarian can understand what issues your pet may be having and what treatments will be the best for them.
Animals of all kind have different medical requirements that should be taken care of effective immediately by a professional veterinarian who is able to understand what is required. This is why it is important to go the best animal hospital in town and not simply go with the first option that you come across. This is a common mistake that is made and it is essential to understand why going to the right hospital is critical.
Our Animal Hospital Services
---
General Medicine

Diagnostic Imaging

Laboratory Testing

Prescription Diets

Orthopedic

Anesthesia

Dental Services

Micro Chips
General Medicine

Preventative care services can protect your pet from serious health complications. A semi-annual exam is the best way to ensure your friend is healthy and not at-risk for health problems. It is important to remember that animals age faster from humans, and a complete examination at least once a year can help us track their health history and make sure we are offering the right care for their needs. We do a complete head to toe examination to check everything from the eyes to the organs. We work with pet owners to create a plan on how to keep their pet healthy. Exercise, healthy eating, vaccinations, dental care, and heartworm prevention are some of the most important preventative medicine services for pets.

Diagnostic Imaging

Broken bones and fractures can be devastating to animals. Failure to receive proper treatment for a break could leave your pet with a permanent limp and can even lead to death in serious cases. We use a great x-ray machine in our office to diagnose problems.

Dental Services

Caring for your pet's teeth may not be high on your priority list, but it is one of the most important things you can do for your pet. Caring for their teeth prevents decay, which can lead to painful infection and possible tooth extraction. We do perform complete examinations on our dental patients and always clean, polish, and treat teeth with fluoride during a dental visit. Talk to our office about our dental services to learn how we can help your friend!

Laboratory Testing

We have a great in-office laboratory that allows us to perform testing within a matter of hours or days. We can complete blood counts, evaluate the chemistry levels of patients, evaluate urine, and more. All biopsies are sent to a boarded pathologist.
Vaccinations

We provide necessary vaccinations for our patients. For dogs, we offer; Rabies, DA2PP, and Bortella. For cats, we provide; rabies, FVRCP, and FeLV. If you are not sure which vaccinations your pet has previously had, contact our office. We can discuss their health history and ensure they are up-to-date with their vaccinations to aid in preventing serious health problems.

Medications

There are several medications designed specifically for animals. Heartworm is one of the essential medications that animals need to take to protect them against this deadly condition. We have an on-site pharmacy to fill your pets medications and ensure they are getting the treatment they need to stay healthy.

Prescription Diets

Does your pet have special diet needs? Skyline Animal Hospital provides prescription diets for Hills and Purina Veterinary Diets. These specialty diets are designed to prevent health complications like liver disease, obesity, asurinary crystals and stones, and more. If you need something specific, contact our office as we can likely order in specific prescription diets.
Customer Reviews
---
I was so impressed with the caring treatment received at Skyline Animal Hospital. The staff showed genuine concern and provided tender, competent care. They explained what needed to be done and the challenges we would face. Their prices were very reasonable. I'll be taking my pets here in the future.

Lynette J

Skyline Animal Hospital is comforting, busts there butt to do everything they can for your kid (fur kid) and just went above and beyond in every instance that I have had to take an animal to them. The prices are insanely reasonable. The staff is courteous and caring. They are amazing and I am so glad I was referred to them. Wait times are great and when you are in there with them you don't feel rushed, you can ask them anything and I always feel empowered when I leave to do the best I can for my pet. Skyline is AMAZING!

Lisa L

Best vet I have ever been with. Amazing with animals because they actually care for them. Can't beat the price.

Maggie E

Skyline Animal Hospital are the most knowledgeable veterinarians that we have ever been to. We have been going to this vet for 20 years and even after moving to another city we drive back to have our furry friends seen by them. Highly recommend them.

Aaron N

I have taken my pets to Skyline Animal Hospital for many years. They are a very knowledgeable veterinarians and so compassionate with the animals they care for. Once I began taking them to them, I never considered going anywhere else. They are an excellent team working with them as well. I highly recommend Skyline Animal Hospital.

Linda S

I've never had a vet do such a thorough examination of my pets. Totally trust that we are getting the best care possible!

Brandee H

I'm so grateful for Skyline Animal Hospital! What a wonderful veterinarian clinic, that clearly loves what they do. The clinic goes above and beyond for my furry family, and treats them as though they were their own. Down to earth, kind, honest, people.

Chris F

I had a great experience taking my older dog Ebony to Skyline Animal Hospital. The environment is very clean and the staff is very welcoming. Ebony received great care and lots of attention. The staff was very patient in answering all of my questions. I love this place!

Eileen S

Skyline Animal Hospital, has cared for our pets (cats) for a number of years. Personal care, attention to detail, and professionalism. We've been to other animal clinics/hospitals, within both Davis and Weber counties, however, we've felt the most comfortable, at Skyline Animal Hospital.

Larry & Joni H
Why Choose Skyline Animal Hospital?
---
There is nothing quite like a friendly face at the end of a hard day of work, school, or life. At Skyline Animal Hospital we know how important your pets are to your life and we want to do our part to help them stay healthy. We are animal lovers, and even bring many of our own pets to the office to enjoy the day with it. We take a team approach to animal care and strive to provide the best care for your loved ones.
Our friendly veterinarians and staff always listens to concerns and questions you may have about your pet. We believe that as a pet's caretaker, it is important to take an active role in their life. We can provide you with the support you need to help your pet friend remain healthy for years to come.
Skyline Animal Services offers a full range of veterinary medical, dental, and diagnostic and surgical services for animals. We can treat just about any animal. If you have a horse or other farm animal, give us a call. We often travel for some patients that cannot be seen in our Ogden veterinary clinic. Our goal is to provide you with quality, affordable animal care services. Together we can help your pet have a long, healthy and happy life! Contact our office to schedule a consultation today.
Comprehensive with Treatment and Care

Professionalism

Help Your Pet Get Comfortable Quickly

Courteous To You And Your Pet

Accredited Service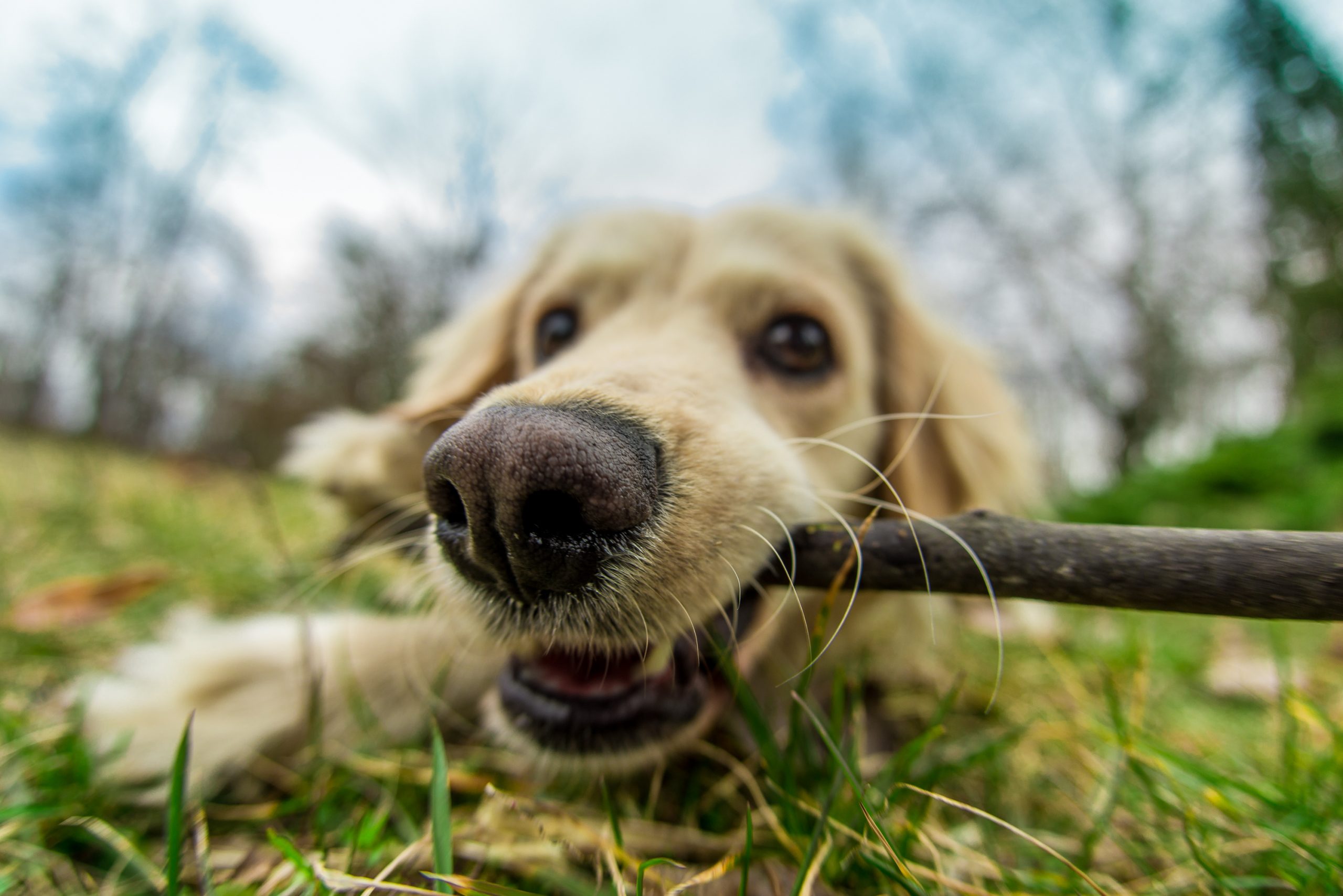 4 Useful Summer Tips For Pet Owners
As summer dawns upon us, it's important to be aware about how to keep our pets safe and comfortabl...
> Read More